Popular science book 'Bewustzijn'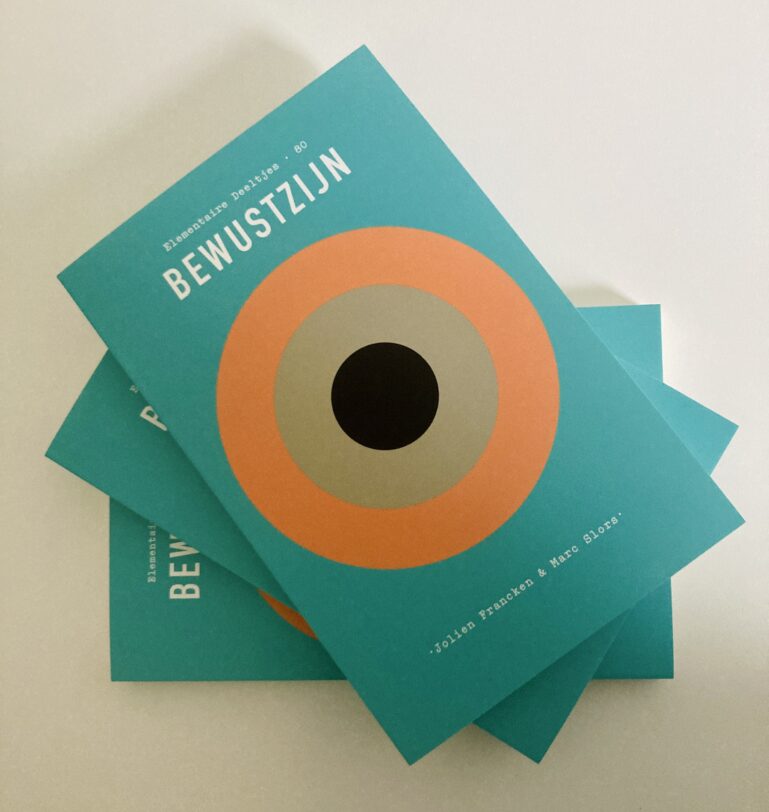 My popular science book on consciousness has been published by Athenaeum Polak & Van Gennip. It's a joint publication with my colleague Marc Slors in the book series 'Elementaire Deeltjes', comparable to the Oxford very Short Introductions series. The book covers recent work in both philosophy and neuroscience of consciousness, and aims to integrate the scientific quest of both fields into a unified endeavour.
Below, you will find the back cover text. The book can be bought in any Dutch book store, for instance here.
Een korte, heldere beschrijving van bewustzijn is vrijwel onmogelijk te geven, maar we weten allemaal hoe het 'voelt' om ons ergens van bewust te zijn. Hersenwetenschappers en filosofen proberen dit raadsel te ontrafelen door uit te zoeken hoe het bewustzijn werkt en wat het precies doet.
Dit Elementaire Deeltje geeft een actueel overzicht van de belangrijkste overwegingen, argumenten, theorieën en experimenten over het bewustzijn. Kunnen we ooit begrijpen hoe uit elektrische activiteit in de grijze cellen van ons brein een rijke binnenwereld van kleuren, geuren en gedachten ontstaat? Of blijft bewustzijn een wetenschappelijk mysterie?